Rekod Hayat / Lifetime Health Record
Patient-Centred Electronic Health Record
Unlike traditional facility-centered systems, Rekod Hayat prioritizes patients, returning full control of personal health records to patients. This integrated platform securely stores medical histories, treatments, test results, and vital data on the cloud and maintained with a blockchain ledger.

Experience real-time information sharing and updates, enabling seamless communication between patients and healthcare providers. Your medical information is readily accessible, adhering to the highest standards of security and privacy.

Rest assured, data access adheres to your consent and complies with the Personal Data Protection Act 2010 and General Data Protection Regulation.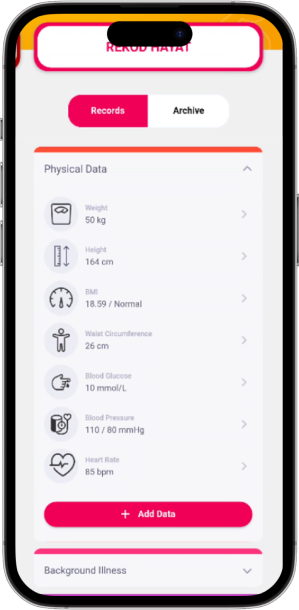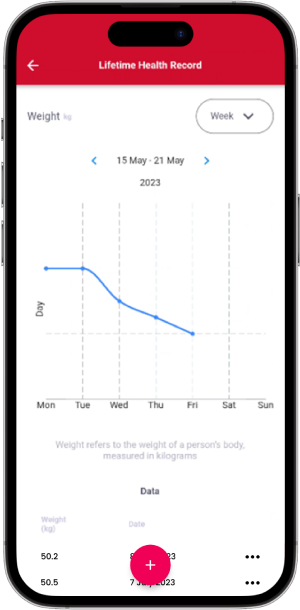 Cost Reduction
Treatment history, screenings and testing can be tracked. Repeated treatments can be avoided.

Comprehensive Patient Health Information
Faster and accurate diagnoses reduce the need for repeated procedures to determine the illness' cause.

Awareness
Enables personalised reminders for follow-up treatments and regular check-ups. Facilitates targeted educational messages about diseases and current medical trends related to the patient's health history.
Adaptive
Regularly updated to ensure alignment with government policy changes, making it easier to accommodate the requirements of government-subsidised healthcare services.
Health Trend Forecasting
A comprehensive repository of patient health data allows for the aggregation and analysis of current public health data to make more accurate health trend forecasts.
"With Rekod Hayat, the days of struggling to remember important details during my doctor's appointments is gone because everythings right at my fingertips."
Jannatul Attira
"Whether I'm visiting a new specialist or seeking emergency care, I can effortlessly share my complete health record with the healthcare providers. I no longer worry about forgetting crucial medical information."
Alina Ismail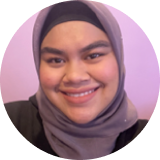 "Rekod Hayat has a user-friendly interface and intuitive design. I can easily find what I need."
Syazana Jane
Frequently Asked Questions
Who can access and use Rekod Hayat? Is it exclusively for doctors? Can patients also utilise it?
Rekod Hayat is designed for both doctors and patients, allowing them to access and manage a patient's health records efficiently.
How much does it cost to use Rekod Hayat?
There is no cost associated with using Rekod Hayat as it is available for free.
Where can I access Rekod Hayat?
Rekod Hayat is available on the Selangkah mobile application. You may download it from the Apple App Store, Google Play Store or Huawei App Gallery.​
Can I share my Rekod Hayat details with family members or caregivers?