Fintech Solution for the Selangor Resident
Many emerging and low-income countries are scaling up direct support to households and individuals as they cannot directly protect jobs. As unemployment skyrockets, the number of people facing financial burdens grows. However, distributing aid without any risk of it falling into the wrong hands can be challenging.
We created an e-wallet that helps to distribute welfare to users securely and remotely, ensuring that financial aid reaches those who need it most while mitigating the risk of fraudulent activities. With our user-friendly interface and robust authentication measures, individuals can easily access and manage their funds, promoting financial inclusion and empowering recipients to make essential purchases, pay bills, and support their families during challenging times.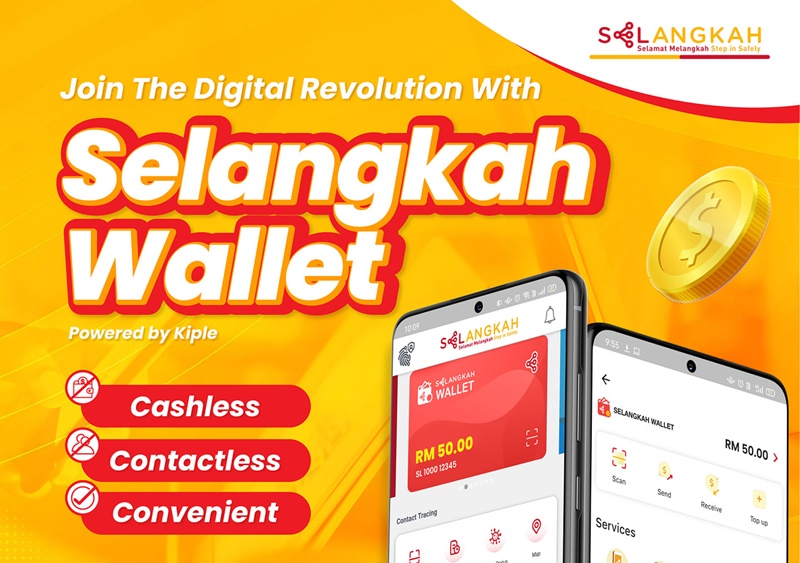 Selangkah Wallet is a secure e-wallet, designed to provide ease-of-use and convenience for all Selangorians.
The wallet is also the embodiment of Selangkah's commitment to close the loop between consumers and merchants to expedite our efforts in moving towards a cashless society.
It allows users to perform various cashless transactions for bills, utilities, and mobile reloads simply with a few taps from their smartphones. ​
Expanding its services into the commercial sector, Selangkah facilitates its users' move towards a cashless society with its own e-wallet.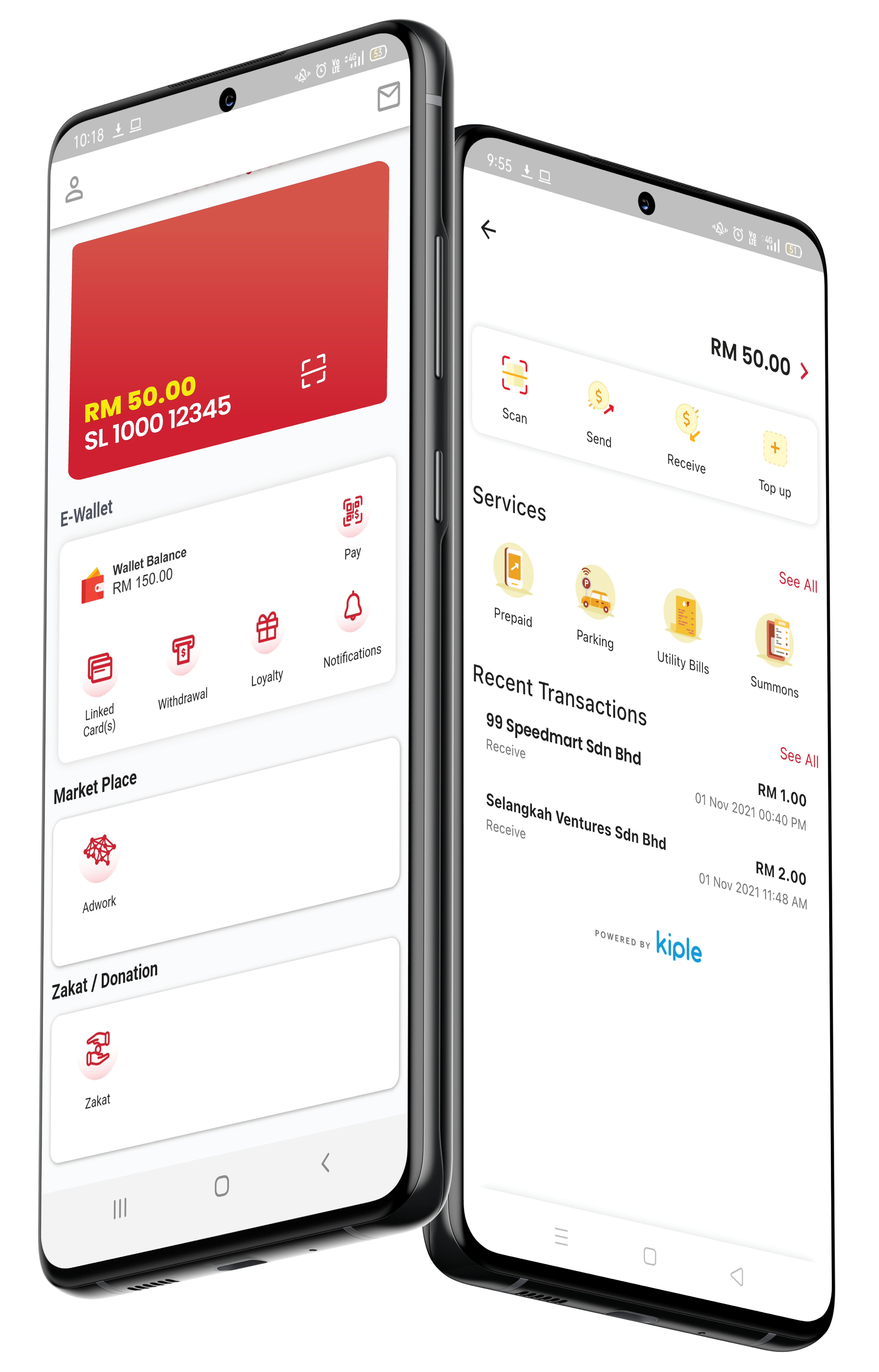 Contactless Payment
Allows users to conveniently and securely make transactions by simply tapping or scanning their smartphones, eliminating the need for physical cash or card swipes.

Peer to Peer Transfer
Transfer money to your peers in a single click!

Easy Withdrawal to Bank Account
Withdraw your money from Selangkah Wallet to your bank account in a few simple steps.
Services and Utilities Bill Payment
Seamlessly make payment for your utility bills and other services.

Top-up Your Money
Easily keep your money in the e-wallet and make transactions at our participated merchants.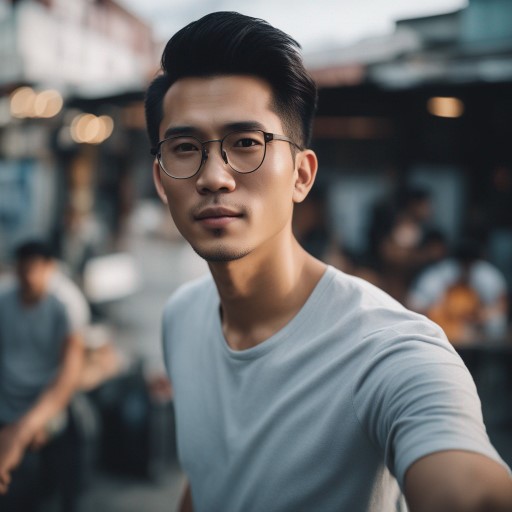 " I was not aware of the Selangkah Wallet at first, but after activating it I was impressed with the features."
Raymond Chong
Setapak, Selangor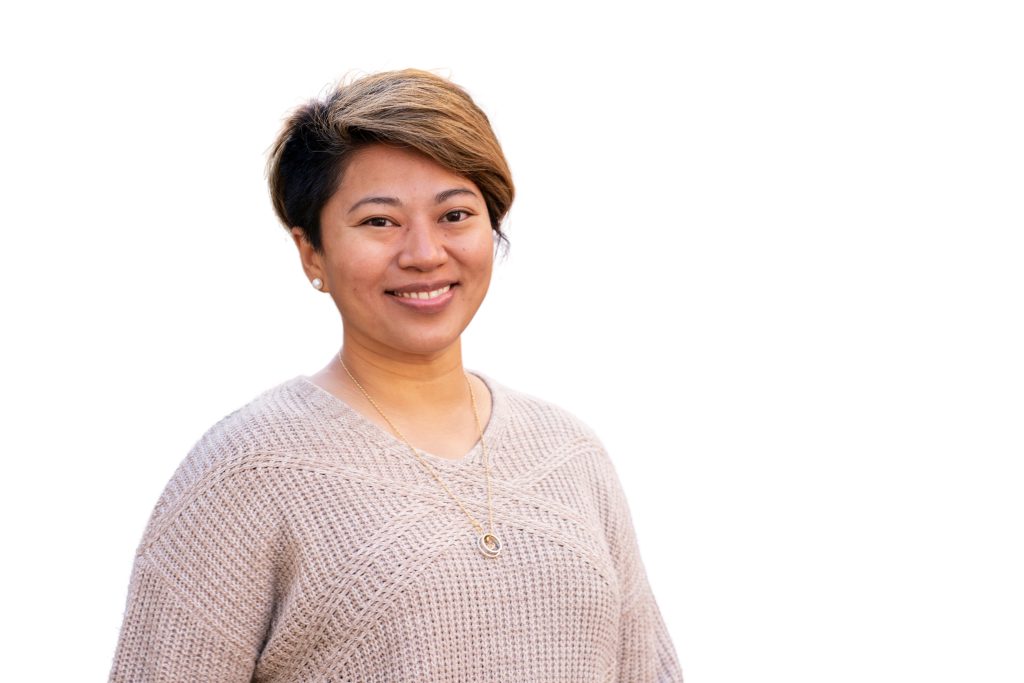 "I am a BINGKAS beneficiary, I receive the money through the Selangkah Wallet. I can easily withdraw the money to my bank account."
Sarimah Hassan
Shah Alam, Selangor
"I normally use Selangkah Wallet when I do grocery shopping. Easy!"
Mohd Aziz
Banting, Selangor