SELANGKAH BIZ APP MERCHANTS STAND TO EARN RM10,000 DAILY INCENTIVES THIS RAMADAN
Published By
Writer
Bernama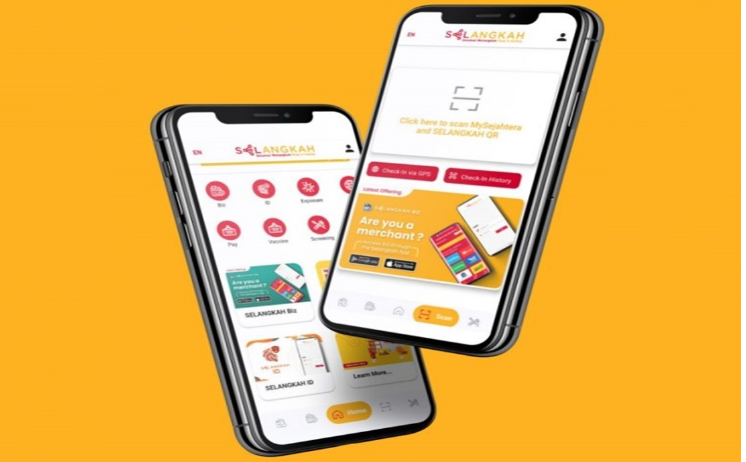 KUALA LUMPUR, Apr 13 – Selangkah Ventures Sdn Bhd (SVSB) is offering up to RM10,000 worth of incentives to merchants daily throughout the holy month of Ramadan via its mobile application (app), Selangkah Biz.
In a statement today, SVSB chief information officer Dr Helmi Zakariah said to encourage more Ramadan bazaar merchants to opt for a safer mode of business, the Selangkah Biz app was conceptualised to impart aid to underserved merchants who may not have the knowledge, expertise or tools to digitalise.
"With the app, any business can ensure their customers have digital payment options for a safer celebration this Hari Raya.
"Whether they are first-time bazaar stall owners or veterans looking to tap into digital means this year, the Selangkah Biz app is aimed to help ease their journey into the digital space," he said. 
Merchants will be rewarded with a RM1 cashback for each transaction made via the app, with a maximum payout of RM50 per day.
A minimum purchase of RM5 and above is required to redeem the cashback, with terms and conditions applied. 
Ramadan bazaar merchants can also offer their customers the option of paying through their preferred e-wallet or cashless payment by scanning the relevant QR codes with their devices.
SVSB chief executive officer Tengku Iesta Tengku Alaudin said pivoting to digital means has been a way for entrepreneurs in Malaysia to ensure the survivability of their business, no matter the industry.
"We want to make that transition a seamless one, especially now during the Raya season where more companies, traders and merchants are looking to ply their trade.
"We hope that they will benefit from our digital solutions that are meant to not only grow their business but also ensure they can do so securely this season," he said.
Aside from providing business owners with cashless solutions, SVSB will also be rolling out the Selangkah Wallet and Selangkah Pay feature within the app to provide its users with a one-stop solution for all their digital needs in the new normal.
The Selangkah payment platform was made possible by its collaboration with financial technology company KiplePay since May 5, 2020, as Malaysia's first contact tracing platform.
The app allows merchants to monitor their overall sales through transaction records, allowing for daily tracking.
The Selangkah app is the outcome of the efforts by the Selangor government and SVSB to help businesses digitalise within a pandemic-struck economy.
Selangkah Biz is currently only available on the Google Play Store, while plans are afoot to have it available on the Apple App Store soon.
Small and medium enterprise owners are urged to visit biz.selangkah.my or email to [email protected] for more information.